Charter A Luxury Yacht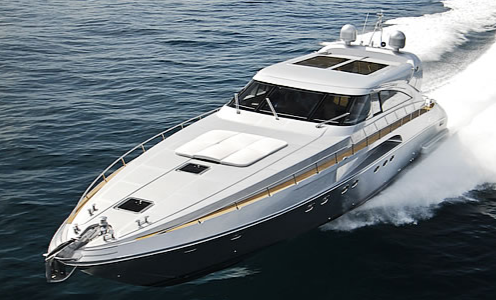 "I've found another "must do" while you're here in Phuket… charter a luxury yacht and cruise around some of the most exotic destinations in the world".

Now you can relax, unwind and enjoy some fine wine and delicious local cuisine when you charter a luxury yacht here in Phuket.
All this while you explore the turquoise waters of the Andaman Sea and the local islands of Koh Phi Phi and the Similans.
You can go to Phang Na and Krabi which are famous for those limestone cliffs that rise vertically out of the sea.
This is where you'll find 'James Bond Island' which was made famous in the movie 'The Man With The Golden Gun'.
I actually rented the movie before I went there so I had a better appreciation of this part of Thailand… it's truly a mysterious feeling cruising around the limestone cliffs of Phang Na.
While you're at Koh Phi Phi make sure you go swimming and snorkelling around the coral reefs… the fish and coral are truly amazing. Or how about climbing one of the limestone lookouts for an unforgettable experience?
You can even stay on board for the evening if you want… highly recommended.
Can you imagine yourself sleeping overnight in your own cabin [on the left] complete with your own ensuite bathroom, while you're gently rocked to sleep?
So you've got it all… beautiful jade waters, pristine, white, crystalline beaches, amazing coral and fish, and the best of all in my opinion… deserted islands and beaches!
Of course you can visit all these exotic places even if you don't charter a luxury yacht but wouldn't it be more fun to do it in luxury and style? I mean how often do you really get to spoil yourself?
I've got even more great ideas… why not request a picnic lunch on a deserted beach!
Or… how about an evening cruise for a private party of up to twelve guests!
This is just one of the 'charter a luxury yacht' packages.
Doesn't get much better does it?
If you want to charter a luxury yacht and experience a once in a lifetime opportunity, I've found just the guy to make it all happen… Paul Vockler.