Phuket Diving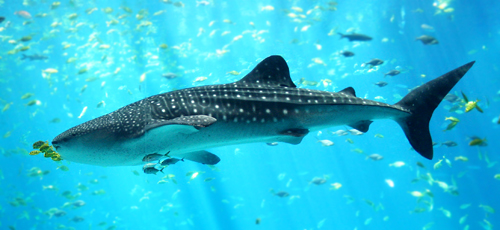 "Phuket diving locations are amongst the best in the world due to the huge variety of exotic, colorful marine life, the unique limestone rock formations, coral reefs and that famous distinctive crystal clear jade water".
Phuket is only 8 degrees north of the equator and because of its tropical climate, the average water temperature is a balmy 28 degrees C (78 degrees F)… perfect for Phuket diving trips.
A lot of divers come to Phuket for the underwater photography.
With large schools of tropical fish, manta rays and of course the huge whale shark, you can capture some pretty amazing photographs to show your friends back home.
Oh… and be careful feeding the fish. On a recent dive trip to a nearby coral reef I started feeding the fish with pieces of banana and pretty soon I was surrounded by the whole school. Lots of fun but it can be a bit scary if you're not used to it!
Now can you imagine swimming with an enormous whale shark… don't worry, they don't bite and are one of the ocean's gentle giants.
If you choose the right Phuket diving company, they'll know where to find these amazing creatures and you could end up doing the same thing as the diver in the photo.
If you're not already a diver, you can enrol in one of the many Phuket diving schools on the island and obtain your diving certification. There are courses available from beginner and up and professional instructors from around the world are available.
They'll also help you discover some of the best diving sites in the world.
Of course with the huge number of diving companies to choose from, you probably want to know if there are any that I would suggest. Obviously I don't know them all but there are some that are run by cowboys and you have to be careful in whose hands you put your life.
Underwater diving can be dangerous if the equipment is faulty, instruction and supervision are poor, and if you go diving in the wrong places.
For these reasons I personally would only use Sea Bees Diving.
The owner, Holger Schwab, operates a tight, friendly ship and I would have no hesitation as either a beginner or a seasoned diver, trusting him with my safety and knowing that his team of professionals could take me to all the best diving sites in Phuket and the surrounding islands.
You want to make your Phuket diving trip one to remember… so play it safe and don't choose the wrong dive company. It could end up costing you a lot more than you realize.
So… have a wonderful diving trip and don't forget to mention my name (Rob) to Holger at Sea Bees Diving when you come to Phuket. I know he'll look after you and make sure you have an adventure to remember.