Phuket Realestate… Tropical Paradise At Bargain Prices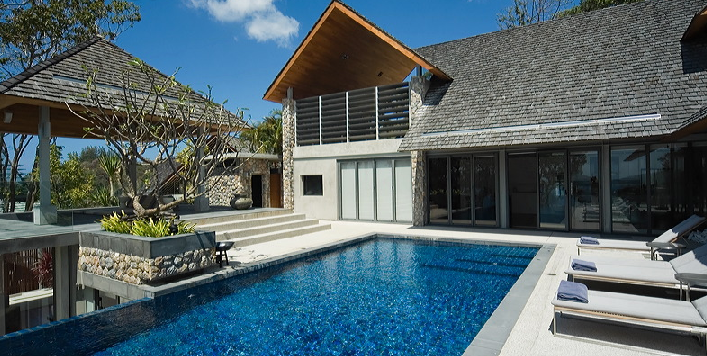 "Beachfront land prices have increased 100% over the past three years. Get your piece of Phuket realestate now while it's still reasonably priced".

Compared to prices in Europe, Phuket realestate is a bargain. A 10 million baht villa in Phuket would cost up to 30 million baht in Majorca for example.
There are two markets that are particularlyattracted to Phuket realestate. One is the 50 to 60 year old baby boomers who want to relocate.
The other is the high net worth individuals from Europe and Hong Kong who want a villa on a resort island as a second home.
They usually go for something over US$1 million which is really a fraction of their true worth.
WHY ARE PEOPLE BUYING PHUKET REALESTATE?
Some of the reasons visitors to the islandwant their own piece of Phuket realestate are:
increase in disposable income
low cost flights
overseas lifestyle TV shows
general dissatisfaction with life at home
A lot of people see Phuket as a safe destination to invest in and various realestate companies here report that enquiries from overseas are increasing.
People are obviously buying realestate here for the lifestyle but they're also confident that when they're not in Thailand, their investment will be working in their favour.
One of the largest property companies inthe world, Knight Frank, report that a lot of their London offices are increasinglyfocussing their attention on Asia, and particularly Phuket.
SO… IS THERE A BOOM HERE IN PHUKET REALESTATE?
The original property explosion in Phuketwas in high end villas and although I'venoticed lots still being built, there seems to be a lot more diversification.
Driving around the island it's obvious thatthe style and location of development is changing. The new focus appears to be marina developments with their associated lifestyle.
Same old story… everyone wants abeautiful apartment or condominium with aboat parked out the front, ready to gocruising around the beautiful islands of theAndaman Sea.
Can you blame them? I have to admit… that's my dream, hopefully not too far away.
I guess it's a world wide phenomenon, probably caused by the baby boomers and their lifestyle choices… to live on thecoast. Even better if it's an exotic tropical island such as Phuket.
And as usual… they aren't making any more beachfront so the supply is limited.Put this limited supply together with increasing demand which is definitelyhappening… and you've got increasingproperty prices!
As they say in the realestate market… "it's always a good time to buy". Many developers also believe the property boom here is just beginning.
EXAMPLES OF FIRST CLASS PROPERTY DEVELOPMENTS
Since I spend so much of my time here in Phuket and get to know so many people, I come across some of the best opportunities in the Phuket realestate market.
As I become aware of various property developments that I believe suit the theme of this web site which is "the best of everything in Phuket"… I'll be featuring them here