Buying Property In Phuket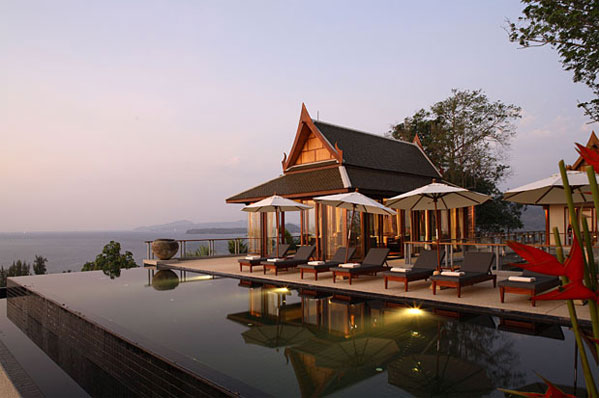 "How can I own property in Phuket? That's the question a lot of visitors ask when they come here".
Often they're here for a holiday and want to buy property in Phuket because, just like me, they fell in love with this tropical paradise and want to know how they can live here more permanently… or perhaps own a villa and rent it out for part of the year.
Maybe you even want to develop a large piece of land.
I'm definitely not a legal expert so any information I give you about property in Phuket should be verified by your lawyer.
I seem to come across so many different opinions about what a foreigner can and can't do when it comes to owning property in Phuket that it can be a little confusing.
I'm going to attempt to give you a broad summary of what I understand are the various ways a foreigner can own their own piece of Phuket paradise.
Foreigners can't own land (as distinct from a building) as far as I know although apparently there are some exceptions.
A foreigner can though, own a building which is on land which has a 30 year registered, renewable lease.
Many people regard this as good as owning the freehold.
This is called a 'registered leasehold' and I'm told these are safe, uncomplicated and relatively easy to set up.
If this arrangement doesn't appeal to you, the other option is called 'freehold' where you have to set up a Thai company that you control, and which owns the land or the whole property.
Now… and I'll try to keep this simple… it's important that you have the proper legal structure so that you do in fact have control of the company since the company has to have a majority of Thai ownership.
In other words, you can only own up to 49% of the company but you must have control of it.
Confused yet?
Well don't be because a lawyer can set all this up for you so you really can own yourown piece of property in Phuket.
Apparently they can create different classes of shares which have different voting rights etc.
Just make sure you get a good property lawyer who understands Thai law. I'll try to get the names of a few in the near future that you can interview and perhaps select one that suits you.
It's also important that the professionals who do all this for you explain all your legal responsibilities and the taximplications involved in owning and managing your own Thai company.
Also… don't fall into the trap of thinking that you can use 'nominees' as the holders of the majority of shares for an annual fee.
There's heavy penalties for this which include jail time, seizure of assets and some pretty large fines.
Now the next question is… how do you fund the purchase of property in Phuket?
In simple terms… financial institutions here won't offer you a loan against a property because the law won't allow them to take a 'first charge' over the property if you're a foreigner or a foreign company.
And in the country you come from… you can't get a loan over the property in Phuket either because the title deeds can't be held outside of Thailand (most banks hold these as security in case you default on the payments).
So what do you do?
You either have the money in cash… or you use an unencumbered property or investment portfolio that you own as collateral to borrow against from the bank.
So now you know how you can own your own piece of property in Phuket.
I can't stress strongly enough though that you must get appropriate professional advice so that the whole process runs as smoothly as possible.
What I've given you here is just my understanding of how it works.